Public Education & Community Outreach
Part of MSD's mission is to inform and educate residents about wastewater and stormwater issues, as well as its programs and services. MSD engages with the public at a variety of local events each year, including: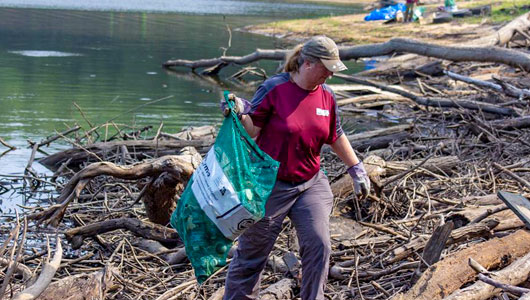 2018 Operation Clean Stream Cleanup
On Saturday, August 25th, MSD employees took part in the 51st Annual Operation Clean Stream event on the Meramec River. This event draws more than 2,000 volunteers per year who help improve over 500 miles of stream in the Meramec River Watershed. Operation Clean Stream is one of the largest and longest ongoing river restoration projects of its kind in America today. Special thanks to all the MSD employees and their family members who volunteered to help make this event a huge success.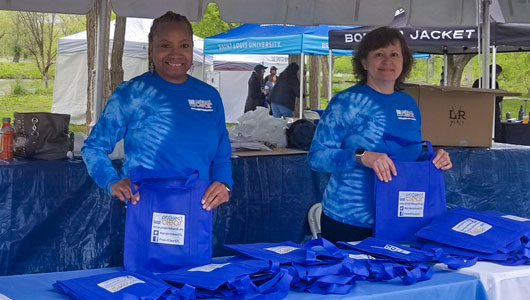 St. Louis Earth Day Festival
Year after year, MSD is a proud supporter of St. Louis Earth Day. At the 2019 festival, MSD distributed 3,500 reusable bags filled with educational materials to attendees covering MSD Project Clear, Know Your Zone, and stormwater management. MSD is a proud sponsor of the Reduce, Reuse, Recycle experience area of St. Louis Earth Day Festival.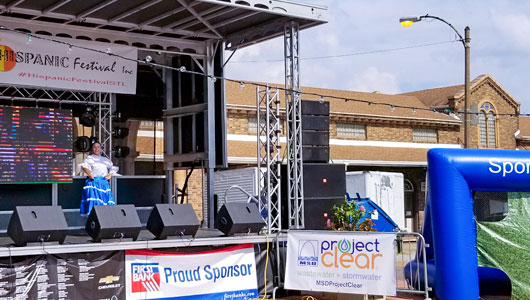 The Greater St. Louis Hispanic Festival
MSD is a consistent supporter of the Greater St. Louis Hispanic Festival. The mission of the festival is to help increase regional awareness of the cultural contributions made by Hispanic musicians, dancers, artisans, and chefs.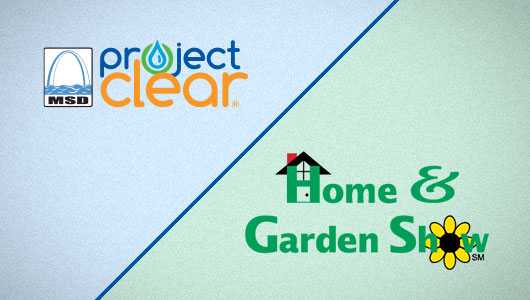 Home and Garden Show
The Builders of St. Louis Home and Garden Show is one of the largest quality consumer home shows in North America. MSD distributed educational materials and reusable bags to over 3,000 attendees.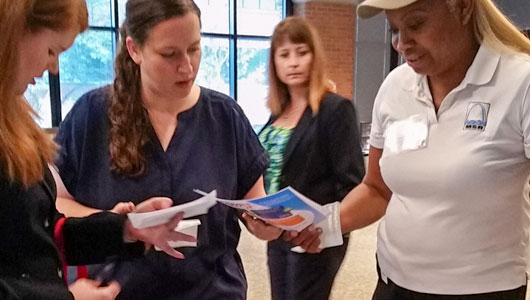 Other Events
MSD also participated in Missouri History Museum Twilight Tuesdays, St. Louis Association of Community Organizations Conference (SLACO), Enterprise Holdings Employee Eco Fairs, and TEDxGatewayArch Events.