The Metropolitan St. Louis Sewer District (MSD) announced the opening of the 2016 – 2017 Rainscaping Small Grants: a program offering up to $3,000 per grant to private landowners to install rainscaping solutions on their property. MSD Project Clear's Rainscaping Small Grants program encourages the public to use simple techniques on their properties to reduce the impact of stormwater on our sewer system. Funds are available to private residences, community organizations, schools, churches, etc. located in the program area (at left). "Rainscaping grant programs are a key component of MSD Project Clear because these kinds of partnerships allow us to create greater community and sewer system benefits than MSD would be able to accomplish alone," said Brian Hoelscher, executive director of MSD.
The 2016 – 2017 Rainscaping Small Grant program applications will be accepted May 16 through August 12, 2016. Applications for the Small Grants must be within the program area, the green area pictured in the map.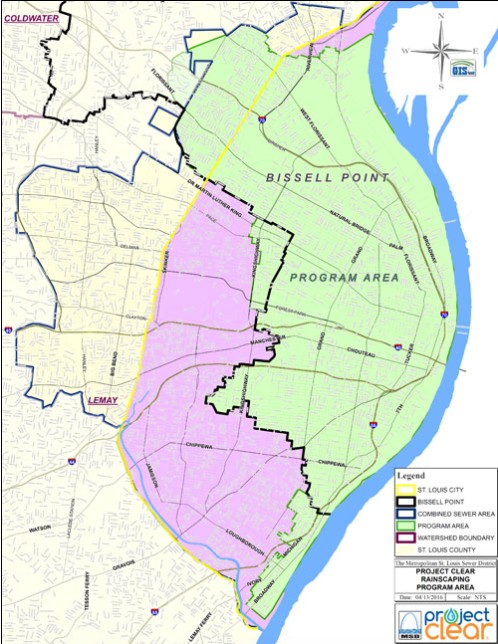 All applicants must attend one of four MSD Project Clear Workshops held in late June and July 2016. A larger map of the program area, Small Grants Workshop dates, and the application can be found at: www.projectclearstl.org/rainscaping. To find out if your property is in the area for the grant program, or visit www.projectclearstl.org/rainscaping.
This program is part of MSD Project Clear's $100 million investment in rainscaping projects. Rainscaping grant programs are designed to fund solutions that retain and slow the movement of stormwater to keep it from overburdening the sewer system. MSD will continue to partner with the Missouri Botanical Garden to assist landowners with their projects from the application and design process through completion of the project. MSD Project Clear completed 59 Small Grants projects in 2014 and 2015 with up to $3,000 available per grant to landowners in the program area.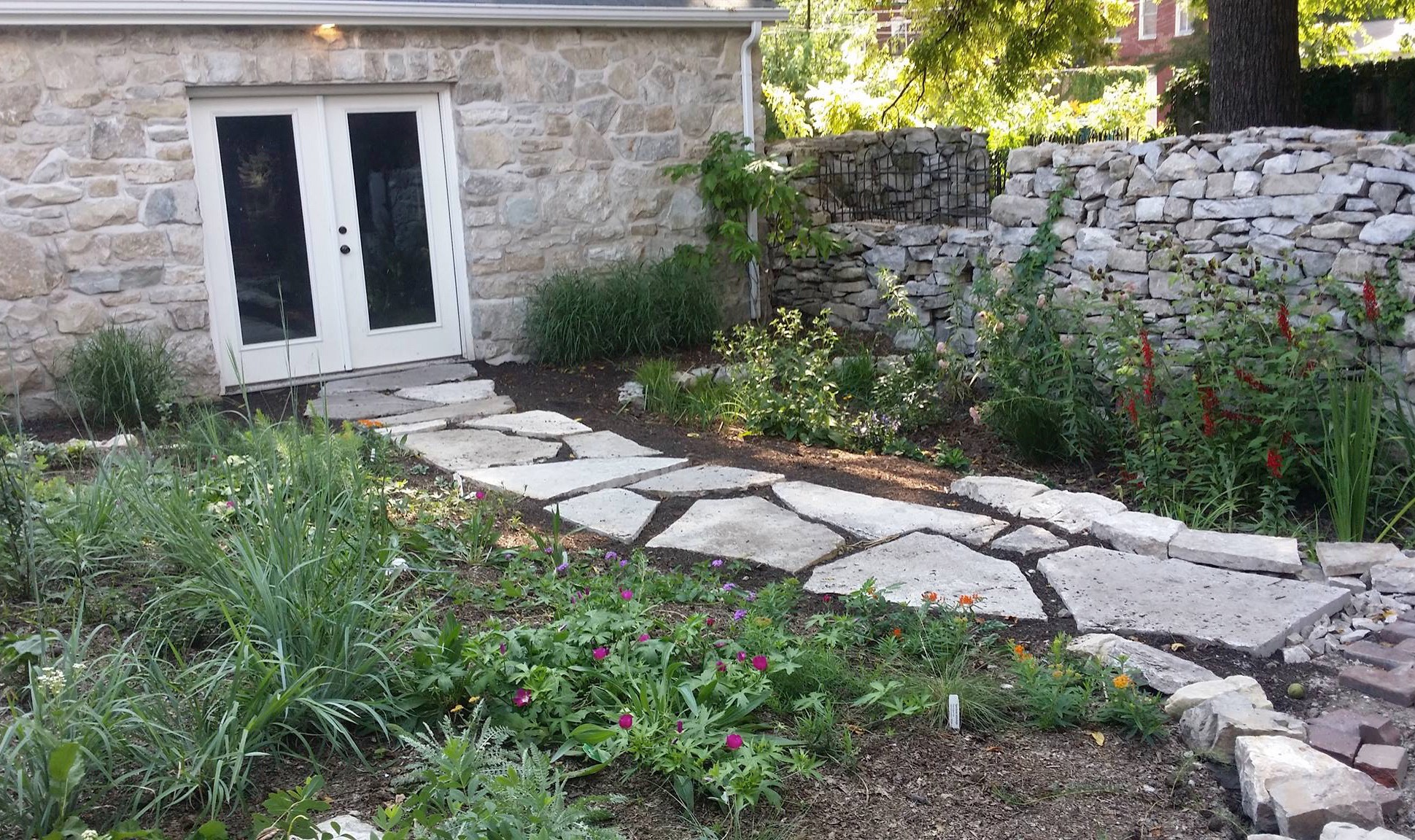 What is Rainscaping?
Used effectively, rainscaping can reclaim stormwater naturally, reduce sewer overflows, and minimize basement backups. The purpose of the MSD Project Clear Rainscaping Small Grants Program is to reduce the volume of stormwater in our combined sewer system by installing landscaping that helps capture rain where it falls, allowing water to run off-site. Rainscaping can also be employed to solve a drainage problem, increase aesthetic appeal, improve property values, and attract birds and butterflies, in addition to other benefits.
Rainscaping practices can include features such as rain gardens, bioretention cells, pervious pavement, green roofs, etc. to slow down and soak up the rainwater before it gets to the sewer. MSD Project Clear has designed and built a number of pilot projects predominately in MSD's Bissell Watershed focus area to analyze which features work best in specific geographic areas.