MSD Project Clear (MSDPC) is making a significant investment to improve air quality in the St. Louis region by updating the biosolids facilities at the Bissell Point and Lemay Wastewater Treatment Plants.
Biosolids management systems are used to treat and reduce the volume of biosolids that have been removed during the wastewater treatment process. Although the existing facilities continue to meet or exceed all air quality standards, the new systems will significantly improve air quality, reducing emissions by more than 70 percent.
About the Project
What is the Solids Management Upgrade project?
MSD Project Clear is investing $900 million to improve air quality in the St. Louis region by replacing century-old technology with innovative, environmentally friendly systems. Our existing facilities have served the region well but they use century-old technology. With newer, more efficient, and environmentally friendly processes now available, replacing them is a priority.
MSDPC's new facilities will use modern, more efficient, and more environmentally friendly processes, resulting in significantly cleaner air.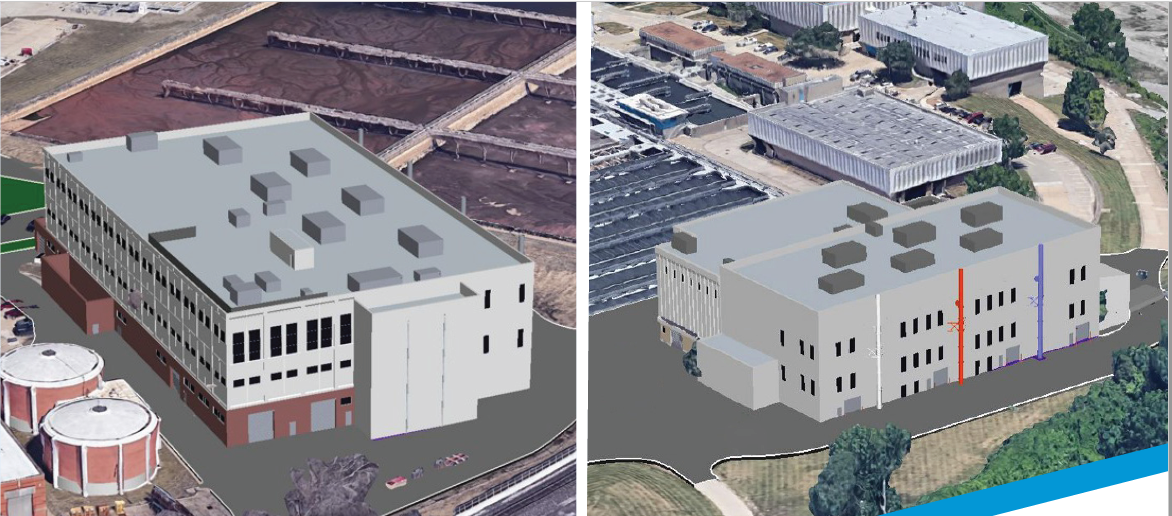 How will the SMU project benefit the community?
The St. Louis region will see many benefits from the new facilities.
Improved air quality: While MSDPC's current biosolids facilities meet or exceed all air quality standards, the new facilities are a leap forward that will improve air quality for decades to come by reducing air emissions more than 70 percent and eliminating the need for hundreds of trucks each year on neighborhood streets.
Cost effective: The new facilities will be far more energy efficient and will result in about $2 million in annual savings in operations and maintenance costs.
Economic benefits: The new facilities will create 200 new jobs during construction, and ongoing, high-tech jobs upon completion. And by helping the St. Louis region to continue to satisfy the Clean Air Act, these new MSDPC facilities will also enable the area to qualify for federal transportation funding, boosting the regional economy and competitiveness.
Where will these facilities be built?
The Bissell Point and Lemay wastewater treatment facilities are MSDPC's two largest operations. These sites include the existing biosolid stabilization facilities, and their replacements will be in the same locations.
Bissell Point is located on the Mississippi River, in an industrial area of north St. Louis city. The site is the location of St. Louis' first major water treatment facility, completed in 1869. Thomas Whitman, brother of poet Walt Whitman, was chief engineer for its construction. Since 1970, Bissell has been MSDPC's largest wastewater treatment operation.
To understand the site, what it does and the people who work to keep our waterways clean, MSDPC produced a video celebrating Bissell Point's 50th year of service to the St. Louis region:
The second facility, the Lemay Wastewater Treatment location, became operational in 1968 and is also along the Mississippi River, but downstream, in south St. Louis County. Lemay's 50 years of service to St. Louis are also distinguished in a recently produced video by MSDPC:
What is the timeline?
Construction will begin in early 2024 and is expected to be complete by 2029.
This schedule is tentative and is subject to change.
Frequently Asked Questions
Documents
This section will be updated with additional documents as they become available.