Amended Soils Disconnection
Amended soils disconnection manages runoff close to the source, preventing impervious surfaces from discharging directly to the sewer system by directing the runoff to compost amended soils. The amended soils provide a "sponge" for absorbing water that is then infiltrated, evaporated, and transpirated in turf areas. This practice is effective not only in reducing runoff but can also be designed as a stand alone water quality BMP if capable of capturing and treating the required water quality volume, removing required 80% of total suspended solids and having an acceptable longevity rate in the field.
Performance Criteria, Specifications and Maintenance requirements along with examples of a rooftop disconnection and a linear pavement disconnection are accessed through the links below. Although only rooftop and trail disconnection examples are presented, this practice may be applied as the Performance Criteria allows for other linear impervious surfaces such as roadways and sidewalks.
Maintenance
A properly designed disconnection area will require typical lawn or landscaping maintenance. Additional BMP ownership and maintenance guidance, inspection checklists and annual reporting requirements is found at Maintenance Responsibilities.
Amended soil areas are not typically recorded in BMP reserve areas when located on single family lots. However, the project's BMP Maintenance Agreement does require these areas be preserved and amended soil areas are subject to routine MSD inspection.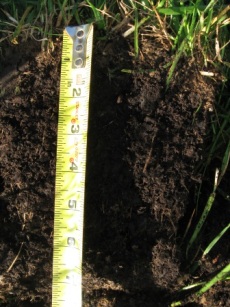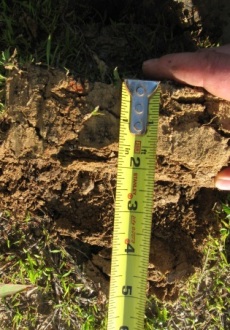 Compacted Construction Soil