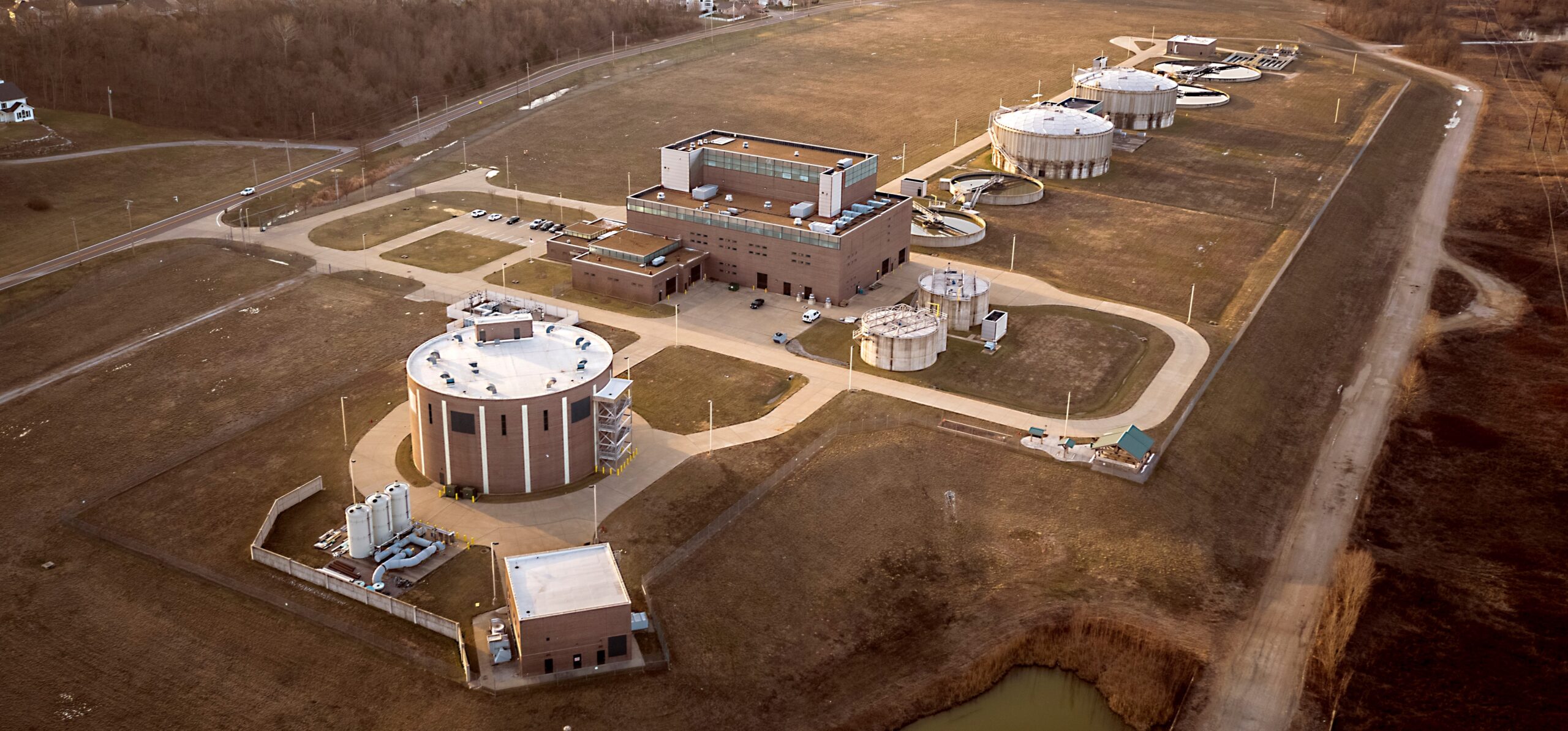 Overview
MSD Project Clear is improving its efforts to protect both public and environmental health with a planned construction project located at 7849 Fine Road. The construction site exists on MSD property and will consist of expanding and improving the Lower Meramec Wastewater Treatment Facility with an overall investment of over $117 million. These changes represent an ongoing effort and commitment by MSD Project Clear to improve water quality in the Meramec River. Eliminating the Fenton Wastewater Treatment Facility and improving treatment capabilities at the Lower Meramec Wastewater Treatment Facility will make a demonstrable difference in our region's water quality.
Public Meeting - February 17, 2022
A meeting customized for residents and stakeholders near the project location took place on February 17 from 6:00 – 7:00 p.m. Viewers can find a recording of that meeting below and download the presentation slides here.
Take a Virtual Tour of the Existing Facility:
The Lower Meramec Wastewater Treatment Facility, with the use of current technology, comes to life on your computer screen with this interactive virtual experience.
Facility Improvements
What work has been done?
MSD Project Clear's engineering and design consultant, HDR, completed the Phase II design to upgrade and update the Lower Meramec Wastewater Treatment Facility. Changes include expanding the facility's ability to treat additional wastewater flow to allow the Fenton facility to close in accordance with the long-term plan approved by the Missouri Department of Natural Resources. The Grand Glaize Wastewater Treatment Facility was updated, continues to provide excellent treatment, and became a permanent fixture in the MSD Project Clear wastewater system.
A separate construction project is currently underway extending the Lower Meramec Tunnel from its current upstream end near Meramec Bottoms Road and I-55 up to MSD's Fenton Wastewater Treatment Facility. That project is scheduled for completion in 2025.
What work will be done?
Changes include the addition of two primary clarifiers, odor control features, a blower building, two aeration basins, three secondary clarifiers, and two disinfection basins. Changes will also see the demolition of the existing, taller, trickling filter structures and secondary clarifiers.
On its busiest days – which are also the wettest in terms of precipitation – the current peak flow through the Lower Meramec Wastewater Treatment Facility is 60 million gallons per day. The Phase II project will increase that capacity to 100 million gallons per day.
As with past projects at the site, construction crews will access the site from Telegraph Road and not Fine Road (unless Meramec flooding makes the construction access road impassable).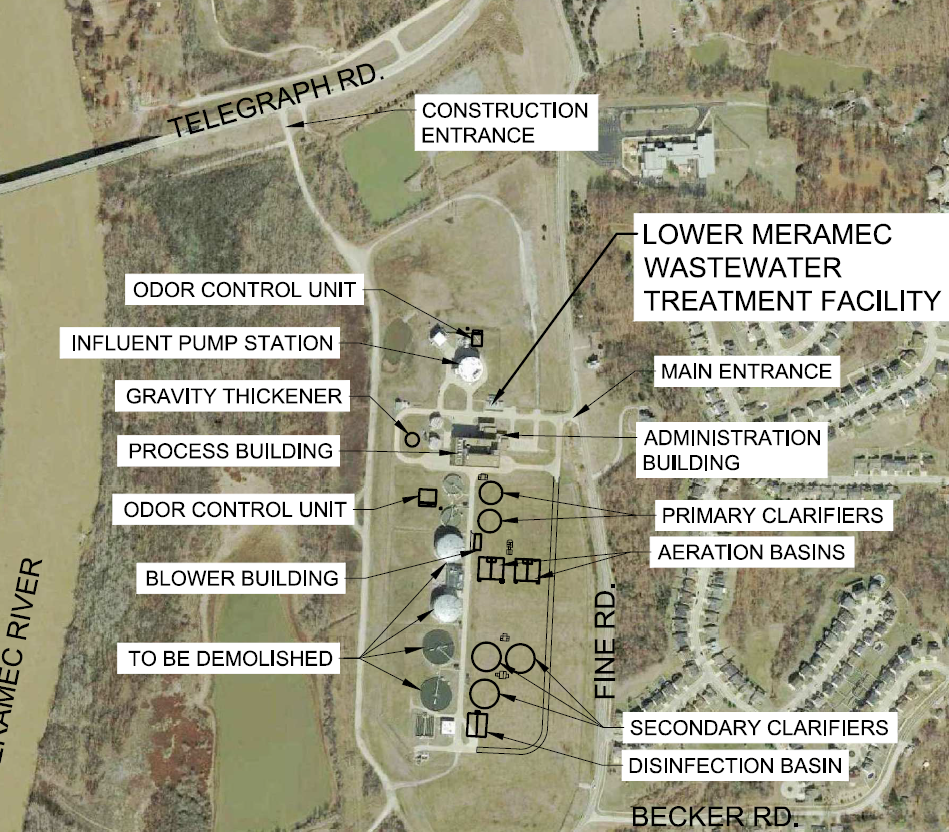 What is the timeline?
This is the current tentative project schedule. This is subject to change based on a variety of factors including weather.
Project design completion: December 2021
Estimated contractor selection: March 2022
Estimated construction start: June 2022
Estimated construction completion: Spring 2025
How can I submit questions?
This link will open an email to speak directly to the project manager.
FAQs
FAQs section will be updated as questions are sent in to the Project Manager.
Documents
This section will be updated with additional documents as they become available.